2016 Philomath Open Studio Tour
TWO Weekends!
October 22-23 & October 29-30
Noon to 5 pm
The 14th Annual Philomath Open Studio Tour (POST), is sneaking up on us! Local artists will be opening their studios again for free, self-guided tours. 36 Artists at 14 sites in town and on the back roads surrounding Philomath will discuss their processes and show work that may never have been on public display. A full spectrum of artistic mediums will be shown, including collage, painting, fiber art, jewelry, photography, ceramics, sculpture, and many more.
Ann will be sharing a studio with Mike Bergen at 24563 Daisy Drive, Studio #4.
For more information, visit Philomath Open Studio Tour
---

"Art of the Passion"
An art show displaying various Stations of the Cross created by a variety of artists.
This show was held April 2 - 7, 2012 at St. Paul's Lutheran Chruch in Frankfurt, Indiana.
---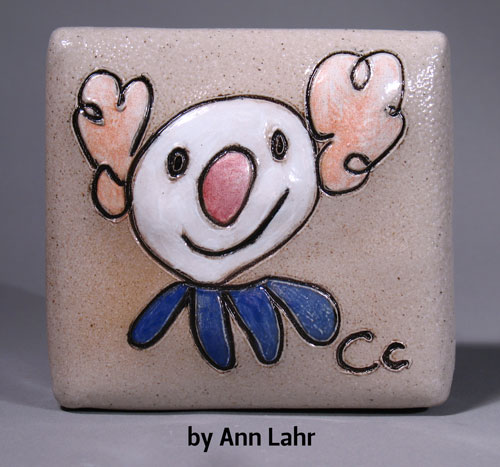 "Letters and Lunchboxes
Mary Lou Zeek Gallery
Featuring Anne Furr and Ann Lahr
Back to school at the Mary Lou Zeek Gallery means reading, writing, arithmetic and ART! "Letters and Lunchboxes" is a show communicating the importance of arts education and creativity. Artists Anne Furr and Ann Lahr have produced new works from reclaimed materials and ceramics in a collaborative undertaking to demonstrate the value of colors, textures, and patterns while highlighting the significance of art as an essential element within the school system.

GALLERY HOURS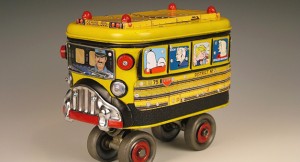 Tuesday thru Friday 10 am - 5:30pm
Saturday 10 am - 5 pm

LOCATION
335 State Street
Salem, Oregon 97301

CALL US
503.581.3229
marylouzeekgallery.com
---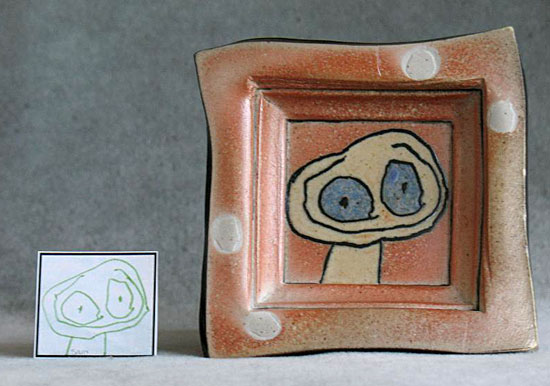 Galleries where Ann's art is sold and displayed:
Corvallis Arts Center, Corvallis, Oregon
Mary Lou Zeek Gallery, Salem, Oregon
Oceanic Arts, Newport, Oregon
Touchstone, Yachats, Oregon
9th Street Gallery, Newport. Oregon
---
Past Shows
"The Industrial Edge" Benton County Historical Museum, Philomath, 2000

"Roadshow, Cars in Clay" Wild Rose Gallery, Philomath, 2000

"A Twist in Tradition" Tin Roof Studio, Corvallis, 2001

"Religious Art Exhibition" Toledo, OR 2002 (Juror's Award of excellence)

"Seeing the Forest" Oregon State University Forestry Extension, 2003

"Imagine" Corvallis Arts Center, 2005

"Innocent Art" Sam's Station, Corvallis 2006

"What's Inside" Mary Lou Zeek Gallery, Salem 2008

"Faculty Artists Show", Benton County Historical Museum, Philomath, 2008

"Three Artists, One Kiln", Corvallis Arts Center, 2008

"Nourish and Sustain" Mary Lou Zeek Gallery, Salem 2009
Academic Teaching:
LBCC: Ceramic Handbuilding Instructor, Fall 2005 - present